THE 5 HOURS OF THE MAISON DES GREFFÉS LINA CYR
Thank you all for you implication.
Because of your support, we have accumulated 700$!!!
Take advantage of the last days of indoor cycling to ride on the ZWIFT app while supporting the Maison des greffés Lina Cyr!
On Saturday, April 15th, join Louis Dupuis, Geneviève Gélinas and André-Georges Leblond, three cyclists and volunteers !
The  participation cost is $25, a charitable donation receipt will also be given to you.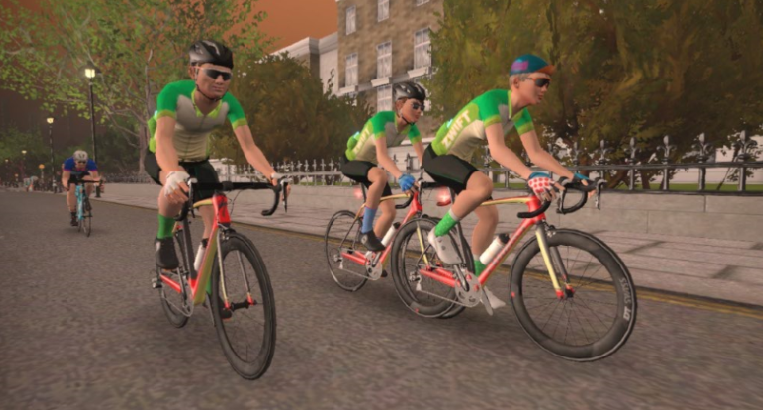 Up to three meetups!
You can join either one, two or even three consecutive Meetups of 90 minutes each in a variety of circuits:
From 9:00 to 10:30 – RGV (France)
From 10:45 to 12:15 – Triple Flat Loops (Watopia)
From 12:30 to 14:00 – Castle to Castle (Makuri Island)
How to participate?
Subribe below by choosing at least one meetup and incating your Zwift username;
Make a donation of at least 25$ to register;
Accept the invitation Zwift/Companion that will be sent by Louis Dupuis (JZQC-VAS);
On the day, join the group while wearing the green cycling shirt (Basic 2 kit).